Mugs Custom Printed on Demand in the Good Ol' USA
"These mugs are the greatest, highest quality, better than all the rest, believe me."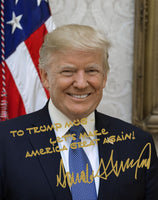 Thank you, Mr. President!
We appreciate your support and all that you are doing for our great country, the United States of America.
Let's Keep America Great in 2020!
- The Trump Mug Team